Available: http://www.doctorswriting.com/written.html
This fairly new website has many resources useful to ACEM Fellowship exam candidates, most importantly it seems to have the most comprehensive collection of practice papers (often re-formatted to allow typing). See below for the extent of their work!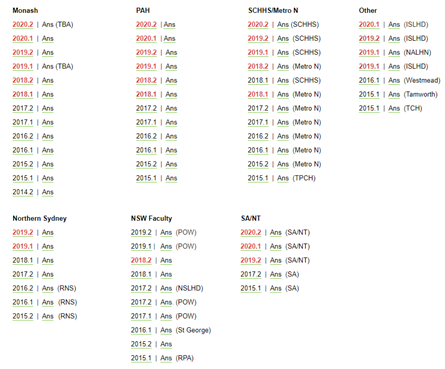 Due to the quality of the resource, ACE ÉM will no longer aim to create a library of exams written by other authors, no sense in doubling up.
Keep up the great work @doctorswriting !